PORT CORTLANDT- THIS PROPOSAL HAS BEEN WITHDRAWN
STATEMENT ABOUT PORT CORTLANDT as of 10/20/20
This proposal has been withdrawn and is no longer being considered by the Town of Cortlandt. Please see link below of letter submitted by AKRF.
AKRF Letter Port Cortlandt Application Withdrawal
Proposal by AKRF for redevelopment of Town of Cortlandt property as an offshore wind port and manufacturing facility (WITHDRAWN)
The approximately 99 acre property in Verplanck proposed for "Port Cortlandt", bounded by the Hudson River to the west, Broadway to the east, Continental/LeFarge and Indian Point Energy Center to the north, was purchased by the Town of Cortlandt five years ago from Con Ed, primarily to have riverfront property to be used for recreational or for other municipal purposes.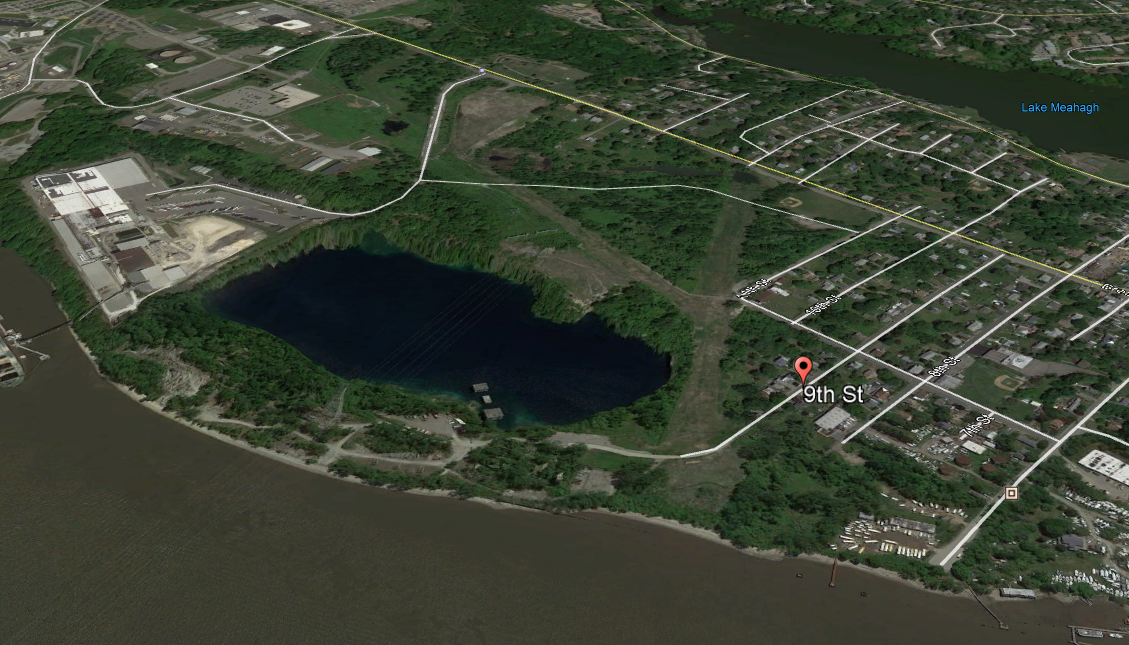 AERIAL IMAGE – COURTESY GOOGLE EARTH 2018
The evaluation of the property in concept, referred to as "Port Cortlandt" is a private project and is being progressed as a private endeavor by AKRF, Inc. AKRF was not retained by the Town of Cortlandt to apply for any NYSERDA grant.
Currently, this project is a concept and this company is vying to be selected by NYSERDA in a request for proposal (RFP) in order to proceed. NYSERDA, as an agency of the state government, is encouraging green industries (sustainable) and will grant funding to private companies. There are a few sites along the Hudson River that are being considered for this project, and our property in Verplanck/Cortlandt is one of them.
https://www.nyserda.ny.gov/All-Programs/Programs/Offshore-Wind
This is not a Town of Cortlandt project. The Town is involved because the land being evaluated is owned by the Town of Cortlandt. The Town Board HAS NOT given any approval nor voted on this proposal to date.
If this concept progresses and if AKRF, Inc. (private entity) does receive the RFP from NYSERDA and the Town elects to proceed with the proposal, then there would be many opportunities for the public to comment at informational meetings and at public hearings before the vote.
The documents provided below have been prepared and submitted by AKRF, Inc., on behalf of the Port Cortlandt NYSERDA proposal. The Town has only received and filed these documents with no action taken to date. Additional information about the Port and its proposed operations, may be available at www.portcortlandt.com ; which is an independent website not affiliated with the Town of Cortlandt.
The Town has not reviewed, commented or confirmed the accuracy or validity of the posted information and is only providing documents as received for public dissemination.
Since this is not a Town of Cortlandt project, Town Staff are not in a position to discuss this proposal at this time. While we encourage comments, responses to such will not be provided at this time. If you would like to email a statement, please send to planning@townofcortlandt.com and include "Port Cortlandt" in the subject header. Written statements may be mailed to the Town Clerk at 1 Heady Street, Cortlandt Manor, NY 10567 to be received and filed by the Town Board.
---
1_Cover Letter and lead agency mailing
2020_09_17 Port Corlandt Submission Cover Letter
Port Cortlandt and Lead Agency Mailing
2_Technical Summaries
1_Port Operations Key Findings
2_Traffic Impact Assessment Key Findings
3_Noise Impact Assessment Key Findings
4_Economic and Fiscal Key Findings
5_Visual Impact Assessment Key Findings
3_SEQR Site Plan Application
Port Cortlandt_FEAF Parts 1-3 combined 8.21.20
Port Cortlandt Type I Pos Dec and Scoping ENB Request Form
Port Cortlandt SEQRA and Permit Schedule 8.21.20
Port Cortlandt prelim DGEIS Scoping Doc final 8-21-2020
Port Cortlandt Combined Lead Agency_Pos Dec_NOI_Scoping Notice
Email Transmission_ Port Cortlandt Zoning_SEQRA submission
2020-08-21_Draft MD Zoning Text Amendment with Attachments
2020_08_21_TOC Board Letter Zoning and SEQRA
4_Technical Memoranda
Port Cortlandt Key Areas of Analysis Technical Memoranda 9-4-20
5_Traffic Appendix A
6_NYSERDA Documentation
RFQL 4259_Town of Cortlandt OSW Staging and Installation Port_AKRF 9-15-20_to_TOC
7_Email Correspondence
2020-08-19_Email_First Set of Answer's to the Questions
2020-08-20_Email_Answer to Additional Questions
2020-08-21_Email_Port Cortlandt Zoning_SEQRA submission
2020-09-04_Email_Port Cortlandt-Key Areas of Analysis Technical Memoranda
2020-09-08_Email_Port Cortlandt Noise Impact Assessment
2020-08-03 Presentation Materials