Cortlandt Fiber Arts: Grace Kelly Zipprich
Release Date: November 16, 2023
The newly opened exhibition, Cortlandt Fiber Arts: A Contemporary Survey, explores contemporary trends in fiber-based works. In honor of Veteran's Day we are highlighting Grace Kelly Zipprich's quilt, Eagle in Flight. Moving beyond the traditional use of pattern in quilting, Grace constructs a dramatic image of our national bird in flight. With considered selections Grace reproduces the bald eagle's striking plumage in fabric and with radiating stitching in the bluish lavender ground reinforces the eagle as the focal point of the composition.
"It's an exciting time to be a fiber artist. Advances in the types of fusibles and other materials allows much greater flexibility in construction and thus choice of subject matter.
I'm grateful to the many fellow artists who are extremely generous in sharing their knowledge. The sense of community that results is nurturing and inspiring." – Grace Kelly Zipprich
To see Grace's work and great fiber works by other artists, Cortlandt Fiber Arts: A Contemporary Survey is now on view at Town Hall though Feb. 1, 2024.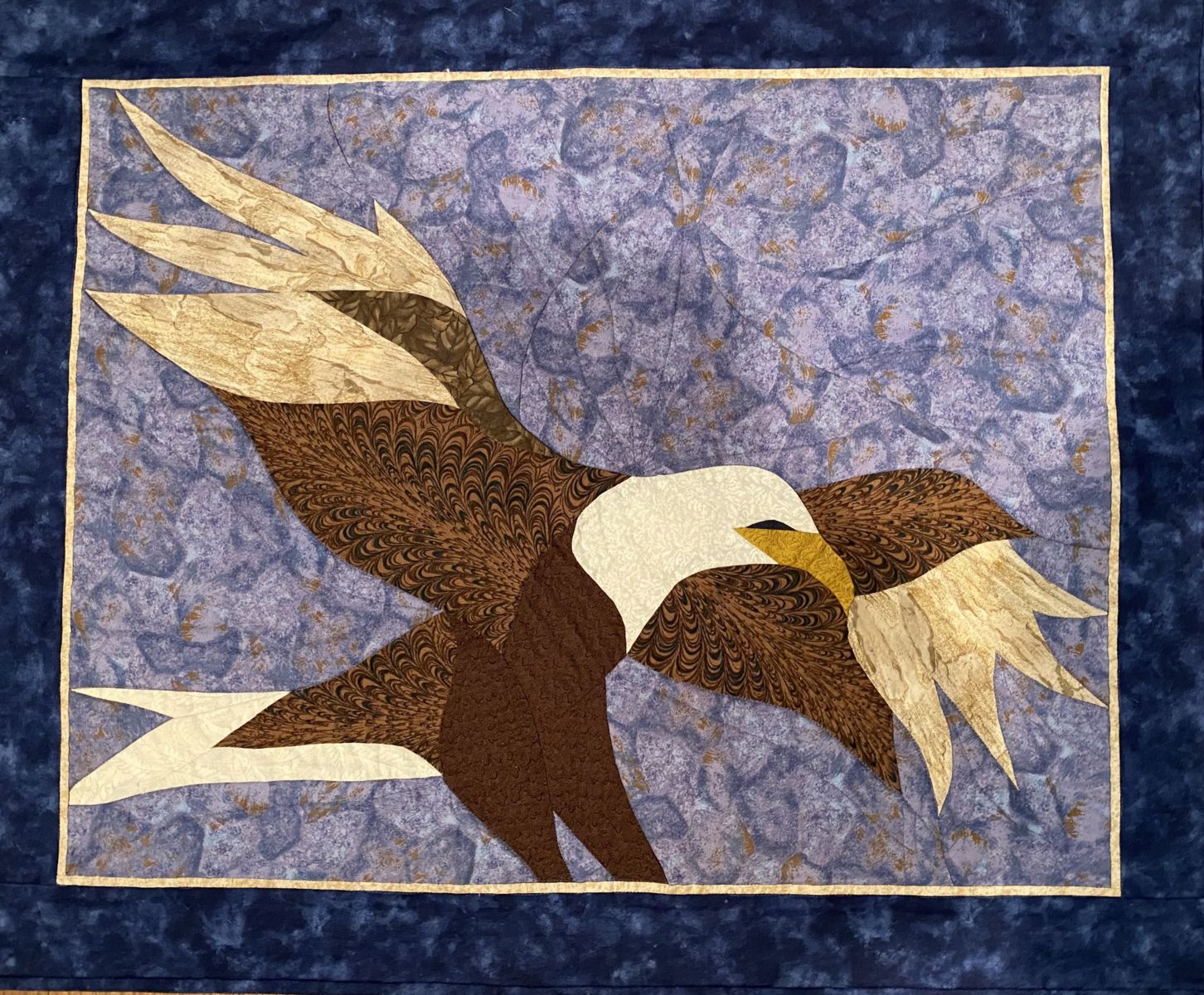 Eagle In Flight
1999
Quilted cottons
22 x 26 inches