Justice Court
Page Navigation

Town Justices Kimberly E. Ragazzo and Maritza Fugaro-Norton
1 Heady Street, Cortlandt Manor, NY 10567
Main Number: 914-734-1090
Fax: 914-734-1089
Open Mondays through Fridays 8:30 AM to 4:00 PM
No in person payments accepted after 3:30 PM
For your convenience, there is a drop box outside should you simply need to provide paperwork to the court.
---
Payments
Payments are accepted in person via cash (EXACT CHANGE ONLY), money order, or Mastercard and Visa. No personal checks are accepted. Money orders can also be mailed to the court. Payments are also accepted online at WWW.CORTLANDTTOWNCOURTPMTS.COM or through the following 914-742-8031. Interpreters are available through this phone number. This online and phone payment system through NCourts accepts Mastercard, Visa, Discover, and American Express. Please note that the use of credit cards and the online or phone system incur additional convenience surcharges. Neither the Justice Court nor the Town receive the convenience fees.
Payment Plan
Important change in New York Law
Beginning June 29, 2021, you can pay fines, fees, and surcharges for vehicle and traffic cases on an installment payment plan with no extra charge or interest.
Ask the judge about payment plans if you are sentenced for a vehicle and traffic charge.

Minimum payment of $25 per month (full payment details available online).

Financial disclosure form may be required;

FINANCIAL DISCLOSURE REPORT FOR PAYMENT PLANS
For more details: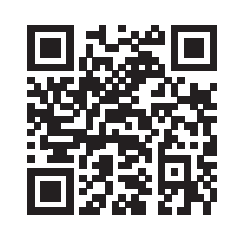 Justice Kimberly E. Ragazzo regularly has court on Mondays. Justice Maritza Fugaro-Norton regularly has court on Wednesday evenings beginning at 4:00 PM; Civil/ Landord Tenant matters will be heard at 7:00 PM. Additional court proceedings are scheduled as needed for small claims, jury trials, non-jury trials, hearings, and evening traffic court. Please call the court for further information. Regular court dates can change due to holidays. Further, regular court dates will not be in session when the court has a scheduled jury trial.
Court Jurisdiction
The Town of Cortlandt Court is the local Justice Court in the Town of Cortlandt, Westchester County, New York with jurisdiction over many different types of cases including Penal Law, Vehicle & Traffic Law, Parking, Town ordinances, Civil, Small claims cases, and summary proceedings (landlord tenant). This Court's monetary jurisdiction in civil and small claims cases is $3,000.00. The Court has jurisdiction over misdemeanor and violation cases that occur in the town, as well as, limited jurisdiction of felony cases including arraignment and preliminary hearings. For more information and frequently asked questions about what a Justice Court does, please
click here
.
For more information about the entire New York State court system and get answers to many basic questions, please
click here
.
Traffic Tickets
To resolve a traffic ticket infraction in the local court, review your ticket to determine if it is a "misdemeanor" or "traffic infraction." You can locate this by looking at the ticket approximately 2/3 down on the right hand side. If the misdemeanor box is checked, you must appear in Court to be arraigned by the Judge.
If the traffic infraction box is checked, you have the following options: You can plead guilty or not guilty. If your plea is guilty, complete the guilty section and either mail it to the Court or bring it to the Court. Be sure to include your current mailing address. You will then be notified by the Court about the amount of the fine due. You must contact the Court within 60 days of the issuance of the ticket in order to avoid a suspension on your driver's license. You also will be subject to license suspension for failure to pay a fine set by the Judge after a guilty plea or finding of guilt at trial. If you receive a letter about license suspension, call the Court immediately to address the issue before additional lift suspension fees will be imposed by the Department of Motor Vehicles.
If your plea is not guilty, complete the not guilty section and mail it to the clerk's office by the return date on the ticket. Again, be sure to include your current mailing address. A letter will be mailed to you indicating a specific date and time to appear. The Officer that issued the ticket also prosecutes the case except for tickets issued by New York State Police which are prosecuted by the Town Attorney.
If you have lost your ticket, you can plead guilty or not guilty using this form.
It is your responsibility to give the court your new address if you move.
Landlord Tenant
The Court has jurisdiction for summary proceedings (evictions) of property located within the Town. For more information, please
click here
.
Small Claims
Please call the Court before coming in to file. To file a small claim in the Town Court, the person you are suing must reside, work, or have a place of business in the Town of Cortlandt. The filing fee is $10.00 for lawsuits for amounts up to $1,000 and $15.00 for lawsuits for amounts greater than $1,000 up to and including $3,000. Please click here to review the small claims guide.
You must be 18 years or older to bring an action in small claims; otherwise, the action must be brought by a parent or guardian. Small claims are mailed certified return receipt and first class mail, therefore, a proper mailing address is required. The small claims application can be found here, but no mail in applications will be accepted.
Civil Action
The Court has jurisdiction for civil action cases for up to $3,000. The plaintiff or defendant must either reside, have a place of business in, or be employed in the Town of Cortlandt.
Criminal Cases: What Happens When Someone is Arrested at 1AM?
The Town Justices are on call twenty-four hours a day for arraignments for any cases whereby a defendant is not given a desk appearance ticket by law enforcement. The Justices arraign violation, misdemeanor, and felony cases. At an arraignment, the defendant has the right to counsel and is formally advised of the charges pending in the Court and further advised of his/her rights. If the defendant cannot afford an attorney, there is an application to be completed and, if eligible, the Court would appoint an attorney to represent him/her. Defendants who cannot afford an attorney will have an attorney for arraignment no matter what time it is.
Raise the Age and Family Court
Both Town Justices have been appointed as Accessible Magistrates with special training to arraign and handle juvenile offenders and adolescent offenders when the Youth Parts are not in session such as in the middle of the night.
Orders of Protection
The Justices have the authority to issue order of protection as authorized by law in criminal cases. They can also issue ex parte Family Court orders when Family Court is not in session.
Interpreters and Accessibility
If you need an interpreter or other accommodation, please call the court in advance of your court date. On regular court dates (Mondays and Thursdays) an interpreter for the Spanish language is always available. Interpreters for other languages are brought in as well whenever needed. Your Town Justices are committed to providing a court system whereby everyone can understand the proceedings and meaningfully participate. During off hour arraignments (not during a regular court date), a 24 hour phone interpreter service is available.
Weddings
Did you know that your Town Justices can perform weddings? Weddings can be scheduled for regular court dates. Please call the Court to see availability and other requirements. You will need to bring the required two witnesses as the Court does not provide witnesses.
Courtroom Rules
There is no eating or drinking inside the courtroom. No use of electronic devices which includes no texting. Proper attire should be worn to court: no flip flops, shorts, or tank tops. Only attorneys sit in the first row.