Town Supervisor
Page Navigation

Biography of Supervisor Richard H. Becker
January 2022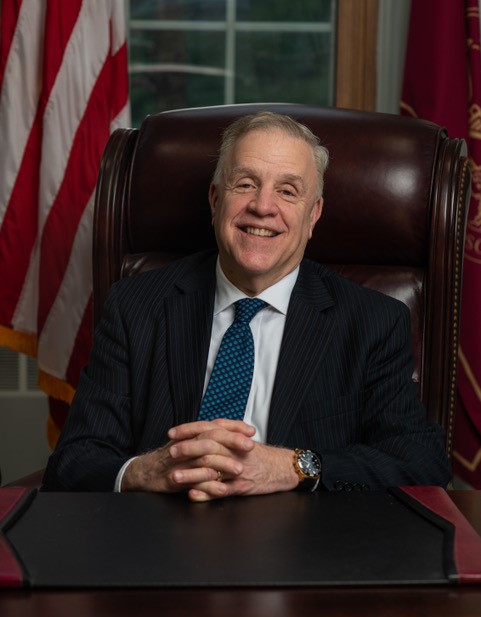 Although born and raised in Manhattan, Dr. Becker has lived his entire adult life in Westchester. After completing his medical training at Westchester Medical Center, he settled in Cortlandt. While practicing at Hudson Valley Hospital, Dr. Becker established the largest private practice cardiology group in Westchester, as well as served as President of the Medical Staff, and as Chairman of The Medical Board. Dr. Becker also established the hospital's inpatient hospitalist group, and the outpatient Westchester Medical Practice.
In 2014, Dr. Becker joined Phelps Memorial Hospital as Vice-President of Physician Services. He established Phelps Medical Associates, an outpatient medical group at 15 locations. With hundreds of professional employees, Richard honed his management and leadership skills.
Dr. Becker's involvement in the Cortlandt community began when he established the Dickerson Mountain Preservation Association, a group that resisted development on wetlands adjacent to the tallest mountain in Westchester. Having attended almost every relevant Planning Board meeting over almost 20 years, his group succeeded in preserving these 120 acres. Concurrently, Dr. Becker served on the town's Zoning Board of Appeals for three years. In 2007, he was elected as a Cortlandt Trustee/Councilman, serving in this capacity ever since. On November 2, 2021, Dr. Becker was elected Town Supervisor to begin his term on January 2022.
On a personal note, Richard met his wife Terry, the summer before college. He has two adult children who attended the Hendrick Hudson Schools. Dr. Becker feels blessed to have been able to raise his family here, and to pay these blessings forward.