Zoning Board of Appeals
Page Navigation

Due to the Covid-19 Pandemic the Zoning Board process as described below has been modified. Please contact Town Planner Chris Kehoe at 914-734-1081 for further information.
Questions/Comments: CHRISK@TOWNOFCORTLANDT.COM
Chris Kehoe, AICP, Planning Director
Department of Planning & Community Development
1 Heady St
Cortlandt Manor, NY 10567
914-734-1080
Zoning Board of Appeals Members (appointed by the Town Board)
Michael Fleming, Chairman

Wai Man Chin, Vice Chairman

Frank Franco, Member

Benito Martinez, Member

Thomas Walsh, Member

Chris Beloff, Member

Michelle Piccolo Hill, Member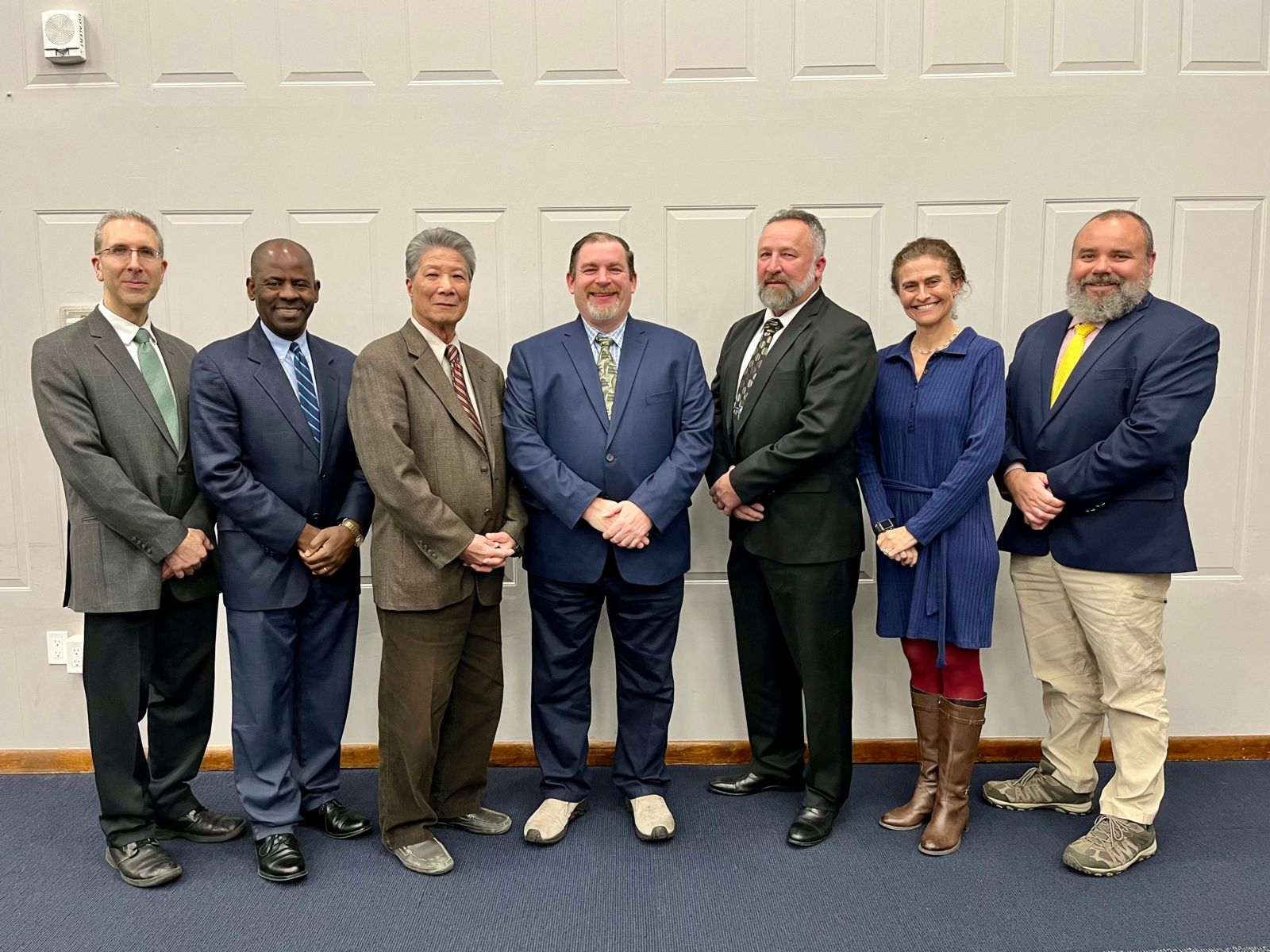 ---
The Zoning Board of Appeals members are appointed by the Town Board and assist in the administration of the Town's Zoning ordinance by reviewing decisions of the Building Inspector (DOTS: DIVISION OF CODE ENFORCEMENT) and approving or denying conditional uses and variances. The Board functions in a quasi-judicial capacity and holds public hearings, make findings of fact and conclusions of law based upon applicable state and local zoning laws, and issue written decisions setting forth their findings and conclusions.
Zoning Board of Appeals Schedule for 2023:
Regular Meetings Begin at 7:00 p.m.
Work Sessions begin at 6:30 p.m. (same night)
3rd Thursday Evening of the Month except where noted by*
| | |
| --- | --- |
| Regular Meetings & Work Sessions | Application Deadline |
| 1/19/23 | 12/28/22 |
| 2/16/23 | 1/25/23 |
| 3/16/23 | 2/22/23 |
| 4/13/23 | 3/29/23 |
| 5/25/23 | 5/3/23 |
| 6/22/23* | 5/31/23 |
| 7/20/23 | 6/28/23 |
| 8/17/23 | 7/26/23 |
| 9/28/23* | 9/6/23 |
| 10/19/23 | 9/27/23 |
| 11/16/23 | 10/25/23 |
| 12/21/23 | 11/30/23 |
Denial Letter & Application To view Agendas/Minutes/Videos of the Zoning Board of Appeals please click here ZBA MEETINGS.
After receiving a denial letter, ZBA application and associated paperwork from DOTS: DIVISION OF CODE ENFORCEMENT AND ADMINISTRATION (Martin Rogers, P.E.,) applicants are asked to complete the Application form and submit associated information (see information/process sheets below). Please note ZBA applications can only be obtained from DOTS Code Enforcement Division.
All Applicants shall contact the Planning Department at 914-734-1080 once the Building Permit denial letter has been issued to determine if a pre-application meeting is necessary.
In addition to the application form, applicants should review the following links:
Application Fee
Please make checks payable to "Town of Cortlandt"
DOTS - ZONING FEE SCHEDULE

Type

Fee

Area Variance

$200.00

Intrepretation

$300.00

Use Variance

$400.00

Special Permit

$500.00

Work Session
Applicants and or their representatives may attend the ZBA Work Sessions (see meeting schedules above) to initially present the project and answer questions.
ZBA Meeting and Public Hearing
Applicants and or their representatives are required to attend the ZBA Meeting to present the project and answer questions. Once the review process is complete and it has been determined that the application is ready for public hearing, the public hearing will be scheduled. Legal notice MUST follow the steps outlined below:
The Town places the meeting agenda on its website and advertises the public hearing in the Town's designated newspaper pursuant to New York State Open Meetings Law.
Signs for posting the property are made available to the applicant at the submittal meeting.
If required, the Town will notify adjacent municipalities as per New York State and Westchester County law.
The Applicant is required to:
Notify adjacent property owners via mail regarding the application.
Post the subject property with the signs provided by the Town at the submittal meeting. Signs must be posted on site a minimum of twenty (20) days before the meeting.
PROVIDE AN AFFIDAVIT OF SIGN POSTING to be signed and returned to the Planning Division along with a photograph of the sign posted on the property prior to the Public Hearing date.
Meetings Held at: Cortlandt Town Hall, 1 Heady Street, Cortlandt Manor, NY