Click on the image below for more information about Recycle Right Westchester!
This app will allow Town of Cortlandt residents to view pickup schedules for any address in the Town where sanitation services are provided by Cortlandt Sanitation. This app also allows residents to sign up for notifications when scheduled pickups at their location may change due to storms, road closures, etc.!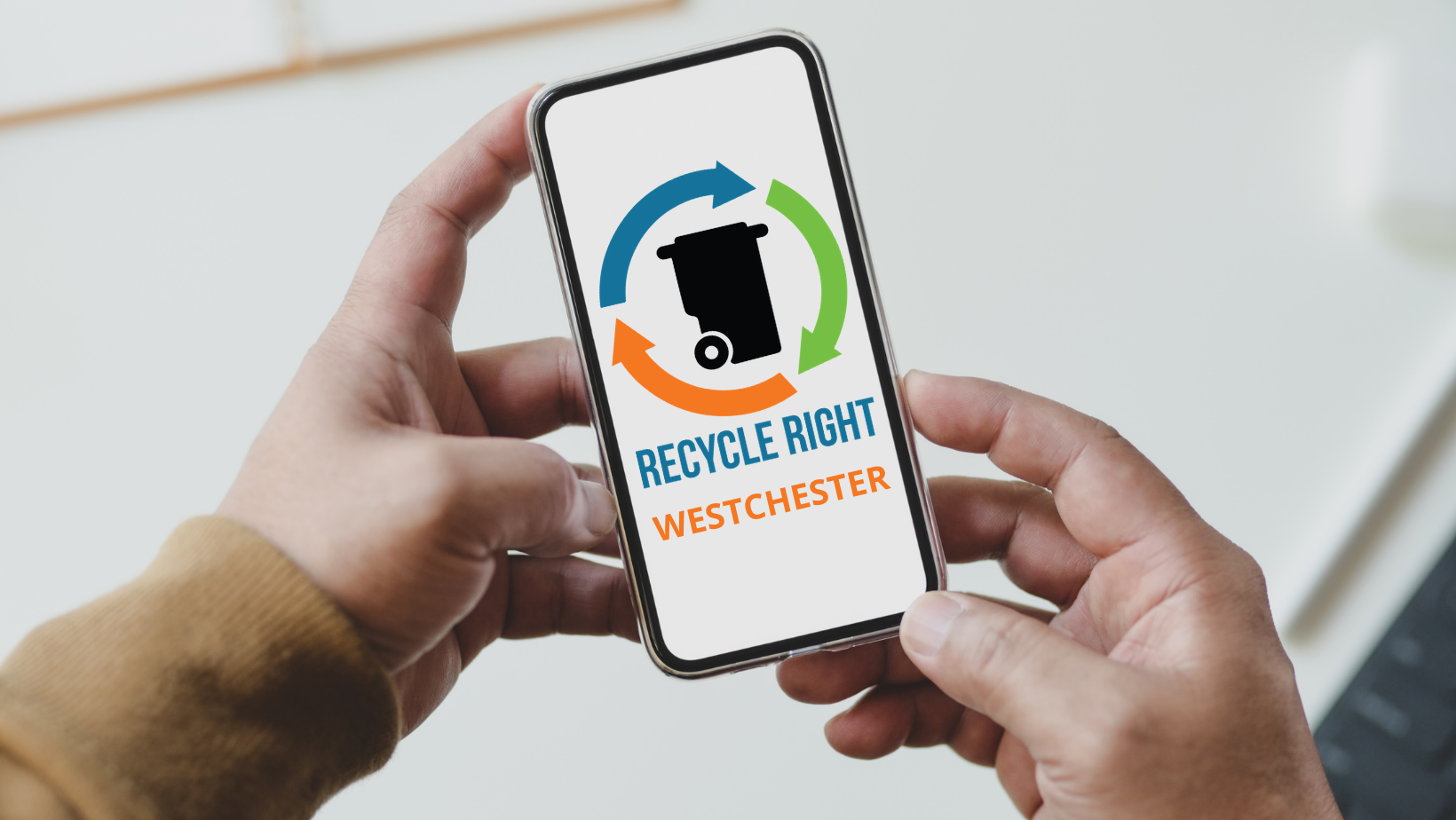 ---
THE WEEK OF DEC 6TH WILL BE A REGULAR SOLID WASTE COLLECTION WEEK WITH BULK PICK UP FOR ROUTE 2 ON FRIDAY DEC 10TH. ALL SANITATION SERVICES START AT 7AM. TOWN WIDE PAPER IS PICKED UP ON WEDNESDAYS AND COMMINGLE ON THURSDAYS.
All Cortlandt residents can bring their E-Waste items to the Village of Buchanan at 218 Westchester Avenue Monday - Friday between 8:00am -3:00pm.

Freon items will no longer be accepted during E-Waste drop offs. Payment for a special bulk pick-up can be set up by the Sanitation office. For fees and instructions please click on this link

2021 Sanitation Brochure

and go to page 4 SPECIAL SERVICES (FEE REQUIRED). Sanitation office hours are Monday - Friday 8:00 am to 3:30 pm.
---
167 Roa Hook Road
Cortlandt Manor, NY 10567
Phone 914-737-0100
Fax 914-737-1655
Email: sanitation@townofcortlandt.com

Steve Ferreira, P.E., Director
Brent W.VanZandt, P.E., Deputy Director
Christina Edwards, Deputy Director, D.E.S. - Administration
Brian McIntyre, General Foreman
Joe Curry, Assistant Foreman

Regular Office Hours
Monday - Friday 8:00AM - 3:30PM
All Sanitation Services start at 7:00 AM
Summer Sanitation Services start at 6:00 AM
Yard waste must be placed in brown biodegradable paper bags or loose in a garbage can. Yard waste in plastic bags of any kind will not be collected. Please refer to the 2020 Sanitation and Recylcing Calendar (which is a clickable link below) for pickup dates. For more information on the Westchester County Love 'Em and Leave 'Em Program please visit http://www.leleny.org .

Town Regulation- All mattresses and box springs out for disposal must be placed in sealed plastic bags. Bags can be purchased at your local hardware store or online.
2021 Sanitation/ Recycling Brochure
2021 Sanitation/ Recycling Guide Calendar
Household-Material Recovery Facility (H-MRF)
This facility, centrally located in Valhalla, is open year-round and will accept household chemical waste. Their address is 15 Woods Rd, Valhalla. Hours of operation are Tuesday -Saturday from 10 a.m. - 3 p.m. Residents can also bring documents for shredding and expired or unwanted medication for disposal on the first Tuesday of each month. Call 914-813-5425 for more information.