Department of Environmental Services: WATER DIVISION
Main Phone Number: 914-734-1026
Billing Questions: 914-737-7676
Emergency Service: 914-734-1026
Fax No: 914-737-1655
Email: WATER@TOWNOFCORTLANDT.COM
---
The Water & Sewer Division is responsible for the distribution and maintenance of the Town's Water and Sewer System. The Cortlandt Consolidated Water District (CCWD) provides direct service to more than 28,000 consumers in the Town of Cortlandt. We are responsible for water quality and to provide an adequate water supply to protect homes within the CCWD.

We are also on call 24 hours a day and provide emergency service for repairing water main breaks and other leaks within four hours.

24 Hour Emergency Contact number in case of a sewer or water emergency: 1-914-734-1026.
---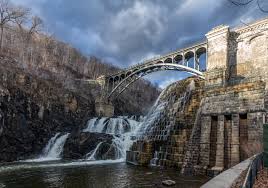 We maintain approximately 170 miles of water mains, over 1,800 hydrants. We continually monitor the quality of the water on a daily basis, doing specific tests at certain intervals of time for such items as trihalomethanes, volatile substances and other toxic items that appear in water. We closely monitor developers in the installation of water mains and sewer lines at no cost to the taxpayer.
For our Basic Procedures and other information click HERE.
For our current WQ Report click here.
FOR MORE INFORMATION ABOUT THE water and sewer division- PLEASE CLICK ON PAGE NAVIGATION ON THE UPPER RIGHT HAND CORNER AND VIEW THE DIFFERENT DROP DOWN MENUS.