Shop Cortlandt
Page Navigation

SHOP & DINE CORTLANDT
The Town of Cortlandt and the Hudson Valley Gateway Chamber of Commerce are very excited to announce this year that our annual "Shop and Dine in Cortlandt" event will take place during the month of November. This is an opportunity for residents to shop and dine local, as well as receive special offers and discounts from our participating stores in our Town and Villages (Buchanan and Croton-on-Hudson). More than ever, these hard working and committed business owners need our support. The pandemic has made it very difficult for local, smaller businesses so please help them reenter and thrive.
November is approaching and so is our Shop and Dine Cortlandt month long event! Supervisor Puglisi is carrying a Shop and Dine Cortlandt tote bag that will be available on Monday, November 1st at the town hall security desk and participating stores (while supplies last). Stay tuned for more details!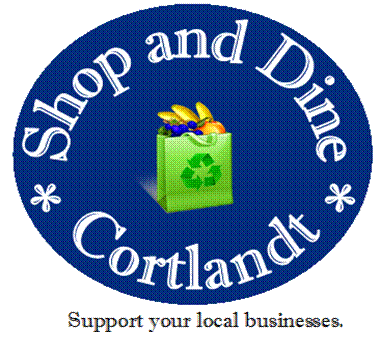 CLICK HERE to see our list of participating Town of Cortlandt businesses.
CLICK HERE for the November Shop and Dine official coupon.
---
Check out our Facebook and Instagram by searching Town of Cortlandt! This year's participating businesses will be posted by November 1st. ALL DISCOUNTS ARE VALID FOR THE ENTIRE MONTH OF NOVEMBER