CodeRed
Page Navigation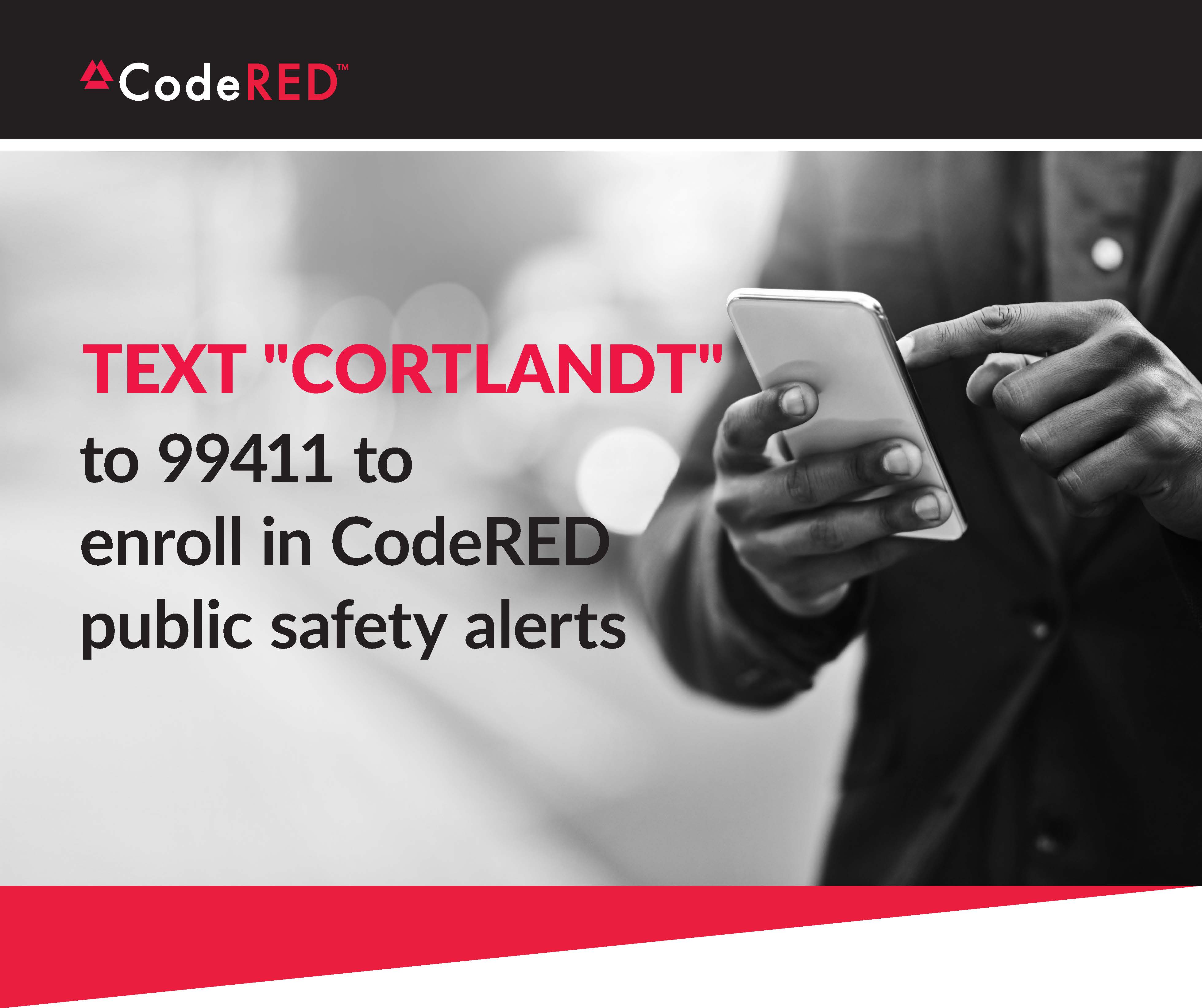 The Town of Cortlandt has contracted with Emergency Communications Network, Inc. of Ormond Beach, Florida, for its CodeRED high speed telephone emergency notification system. The CodeRED system gives Town officials the ability to deliver pre-recorded emergency telephone notification to targeted areas or the entire Town. The CodeRED system will only be activated for emergency notifications.
CodeRED Community Notification Enrollment (CNE) Page for Phone Calls
The secure, customized Community Notification Enrollment (CNE) page allows residents of the Town of Cortlandt to add or update their contact information to ensure they will be included when a message is sent via phone call, follow the link below to learn more.
If you are NOT a resident of the Town of Cortlandt but would still like to sign up for Code Red Alert's you can! When you click on the link you can use the Town Hall as your address – 1 Heady Street Cortlandt Manor, NY. However you will only receive Town-wide Code Red alerts not targeted alerts for certain streets or neighborhoods.
Click here to sign up for CodeRed.

The CodeRED Mobile Alert App
The link below will allow the public to download the FREE CodeRED Mobile Alert app. So when Cortlandt puts out a CodeRED Alert anyone visiting or traveling through the Town of Cortlandt that has downloaded the App will receive the alert as well.

Click here to opt out of the CodeRed System.