George Washington Elementary School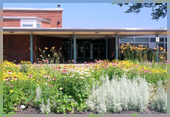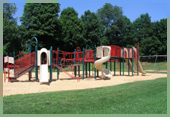 Since its construction in 1957, George Washington Elementary School has been a part of the Lakeland Central School District. Located on Lexington Avenue, the school houses grades K through 5th. With several all purpose/soccer fields on site and two new playgrounds, the grounds are densely populated during non-school hours with local children.
The gymnasium at George Washington is often used by the Town of Cortlandt Recreation Division for an assortment of activities. For further information regarding GEORGE WASHINGTON ELEMENTARY SCHOOL, please visit the schools website and for information regarding activities and programs hosted at the school, please contact the TOWN OF CORTLANDT RECREATION DIVISION.
---
DIRECTIONS TO GEORGE WASHINGTON ELEMENTARY SCHOOL
From Route 6 West (Mahopac, Jefferson Valley, Shrub Oak)
Rt 6 to Strawberry Road make a right onto Strawberry Road (travel approximately .8 of a mile) At the end of the road make a left onto Lexington Ave. School will be on left.
From Route 9 South
Take Rte 9 North to the Bear Mt. Extension. Make a right onto the Rte 6 exit. At the bottom of thr exit at light make a left onto Rt 6. Stay on Rte 6 trough 5 traffic lights, at the 5th traffice light make a left onto Lexington Ave. School will be approximately 1/2 of amile on the right.