Buchanan-Verplanck Elementary School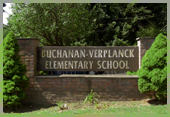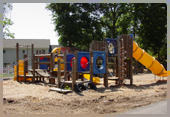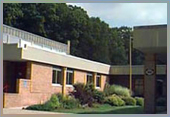 A part of the Hendrick Hudson School District, the Buchanan-Verplanck Elementary School is located at 160 Westchester Avenue in Buchanan. Housing grades K through 5th, the school in conjunction with the Town of Cortlandt Recreation Division offers an after school program for fifth graders. Children of this age group are provided with fun, socially engaging programs and activities.
When school is not in session Town residents can enjoy a playground and an all purpose field. During the winter and fall, a variety of sports activities are available to children and adults. For further information regarding BUCHANAN-VERPLANCK ELEMENTARY SCHOOL, please visit the schools website and for information regarding activities and programs hosted at the school, please contact the TOWN OF CORTLANDT RECREATION DIVISION.
---
DIRECTIONS TO BUCHANAN-VERPLANCK ELEMENTARY SCHOOL
From the North
Take Rout 9 South to the Welcher Ave. exit. Go straight at bottom of ramp. Go two traffic lights at he 2nd traffic light, bear right onto Tate Ave. At the Buchanan Circle, bear to the right onto Westchester Ave. go through one traffic light and one blinking light and the school entrance will be approximately 200 ft. on the right.