Hendrick Hudson High School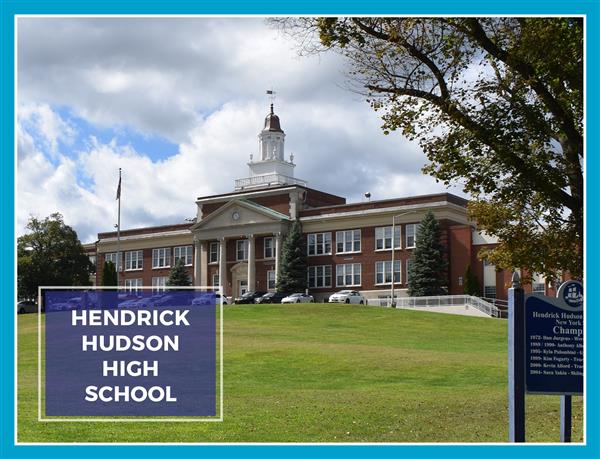 A school for over fifty years, Hendrick Hudson High School is located on Albany Post Road in Montrose. Offering a state-of-the-art athletic facility that includes a sports dome, a multi-purpose field with bleachers and a press box, a track and a large gymnasium, the school can be enjoyed, during non-school hours, by Town of Cortlandt residents. The track provides residents with an ideal way to exercise, enjoy the fresh air and meet fellow athletes.
During the summer months, several camps reside at the high school. For further information regarding HENDRICK HUDSON HIGH SCHOOL, please visit the schools website and for information regarding activities and programs hosted at the school, please contact the TOWN OF CORTLANDT RECREATION DIVISION.
---
DIRECTIONS TO HENDRICK HUDSON HIGH SCHOOL
From the South
Take Route 9 North to Montrose exit Left off exit. Go North for 3 miles past the 3rd traffic light (fire house on right), The High School is 22 yards further on the Left hand side.
From the North
Take Route 9 South to Welcher Avenue exit. Stay straight off exit pass 3 traffic lights. High School is approximately 1/2 mile on right hand side.