Shop Cortlandt
Page Navigation

Shop and Dine Cortlandt
Shop and Dine Cortlandt has been postponed to the Fall 2020. Please call 914-734-1002 for more information.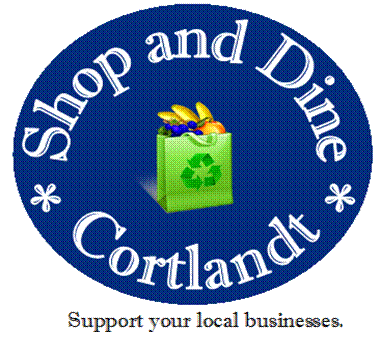 ---
The Town of Cortlandt and the Hudson Valley Gateway Chamber of Commerce are proud to sponsor the Annual "SHOP AND DINE CORTLANDT" event for the entire month of May. Shop Cortlandt is a month long annual event to show support for our local businesses.
During the month of May, shop and dine at our participating Town of Cortlandt businesses and restaurants and receive special offers and discounts. You can pick up your FREE shopping bag, list of participating businesses and their discounts as well as your May Shop and Dine official coupon!
We want YOUR BUSINESS to participate in our FREE "Shop and Dine Cortlandt" month. We encourage businesses to offer incentives for our local shoppers to shop and dine in our town during the month of May. Any discounts your business can offer would be a great opportunity for you to attract new customers which would benefit your business. This year's participating businesses will be posted below as well as on our Facebook page. We are encouraging all Town of Cortlandt Residents to please shop at our local businesses for the month of May.

If you are a resident and would like to be a part of this wonderful event please stop in at our Supervisor's office at the Town Hall to pick up your FREE Shop and Dine Cortlandt bag along with the list of participating businesses and Coupon. You may also click on the links below to print the documents.
ALL DISCOUNTS ARE VALID THE ENTIRE MONTH OF MAY