Cortlandt Community Coalition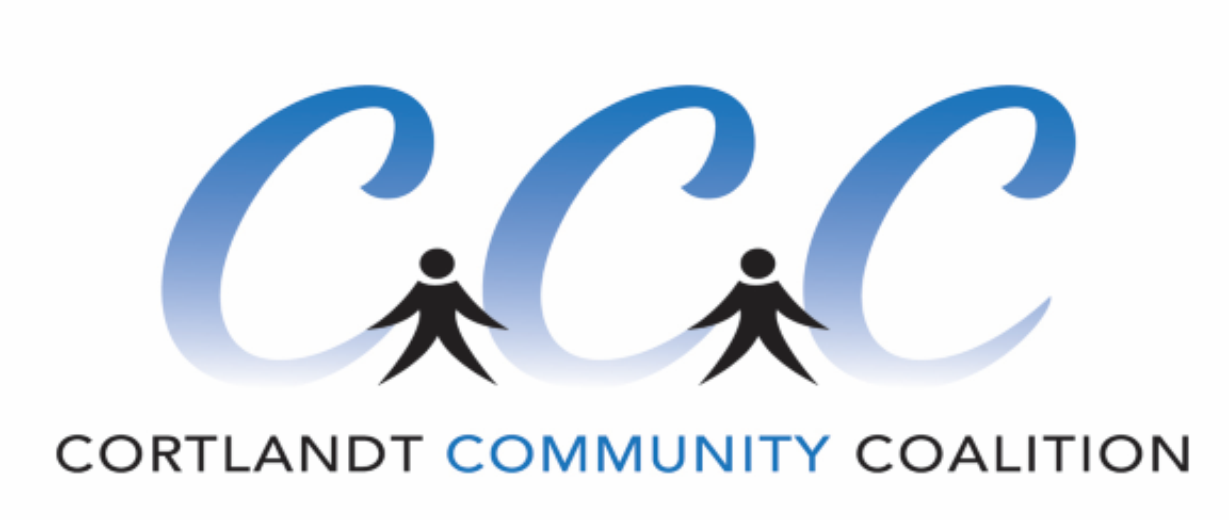 The Cortlandt Community Coalition is a group of parents, substance abuse counselors, local and county government officials, representatives from state and county police, faith based organizations, and educational groups.

Our vision is for Cortlandt to become a culturally aware, deeply bonded community in which our children can prosper and grow into healthy resilient members of the community.

The coalition is focused on reducing underage drinking and drug use by working with community businesses and residents to change adult attitudes and behavior toward this problem.
Our current activities include: Our banner campaign which carries messages of drug/alcohol education;Youth Speak Out events which encourage youths to talk about drugs/alcohol/violence;finance State and County Police who perform DWI, party patrols and compliance checks throughout our community. All residents of Cortlandt are encouraged to join us. We meet once a month on Mondays at 3:30 PM at The Cortlandt Town Hall, 1 Heady Street, Cortlandt Manor, NY 10567. Please contact Colleen Anderson, at 734-1052, for any additional information.

For more information, please contact Coalition Coordinator, Colleen Anderson at colleena@townofcortlandt.com or 914-734-1052.
---
CORTLANDT COALITION COUNSELING RESOURCES
During this time of distance learning our schools' Student Assistance Counselors are available to provide mental health support, not only to the students in their schools but to the parents, graduates, and other community members who may benefit from support. Student Assistance Counselors work in schools primarily providing substance abuse prevention activities, resources, and counseling to students. Each counselor has extensive training and holds a master's degree and license or permit in either Social Work or Mental Health Counseling. If you or someone you know needs support, or resources on how to get more help please feel free to contact one of the Student Assistance Counselors Monday through Friday by email and they can schedule a confidential phone call or virtual telepractice session:
Blue Mountain Middle School- Lisamaria Albanese, LISAMARIA.ALBANESE@HENHUDSCHOOLS.ORG
Hen Hud High School - Amanda Magnotta, AMANDA.MAGNOTTA@HENHUDSCHOOLS.ORG
Lakeland Copper Beech Middle School- Katie Geider, KGEIDER@LAKELANDSCHOOLS.ORG
Walter Panas High School- Briana Kreamer, BKREAMER@LAKELANDSCHOOLS.ORG
Other Resources:
NYS OFFICE OF ADDICTION SERVICES AND SUPPORTS
COMMUNITY RESOURCES FOR VIRTUAL SERVICES
National Helpline for Mental Health: Text TALK to 741-741 or Call 1-800-273-8255
Westchester County Department of Community Mental Health Information, Support and Referral line at 914-995-1900 8 a.m to 8 p.m or Text 914-461-7281
---
Town of Cortlandt Community Updates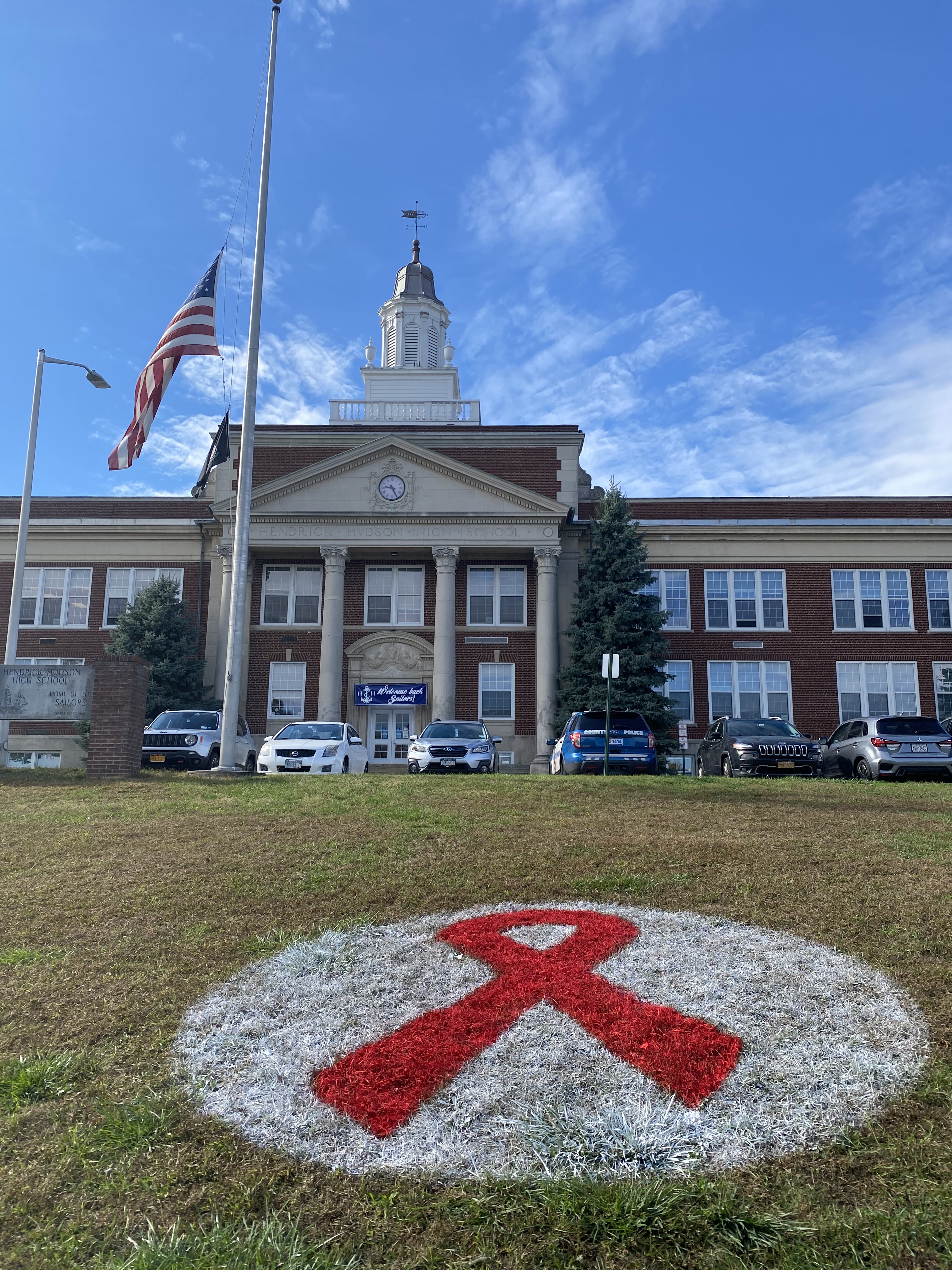 Hendrick Hudson High School celebrates Red Ribbon Week! In honor of supporting one of the largest drug-abuse prevention campaigns in the United States, a red ribbon was painted on the front lawn of the school.
Click here for more information on the K.N.O.W. 2 Prevent Campaign.
Click here for other resources suggested by the Cortlandt Community Coalition.
Click here for more information on the Cortlandt Community Coaltion Campaign from the summer of 2021, SAFE SUMMER '21.
Safe Summer '22 Initiative with the Cortlandt Community Coalition and the Westchester County Police