Cortlandt Waterfront Stage Performance
SEPTEMBER 5, 2023 PROJECT UPDATE
Soon to be under construction the Cortlandt Waterfront Performance Stage is set to activate the Cortlandt Waterfront Park with music, concerts and events in 2024.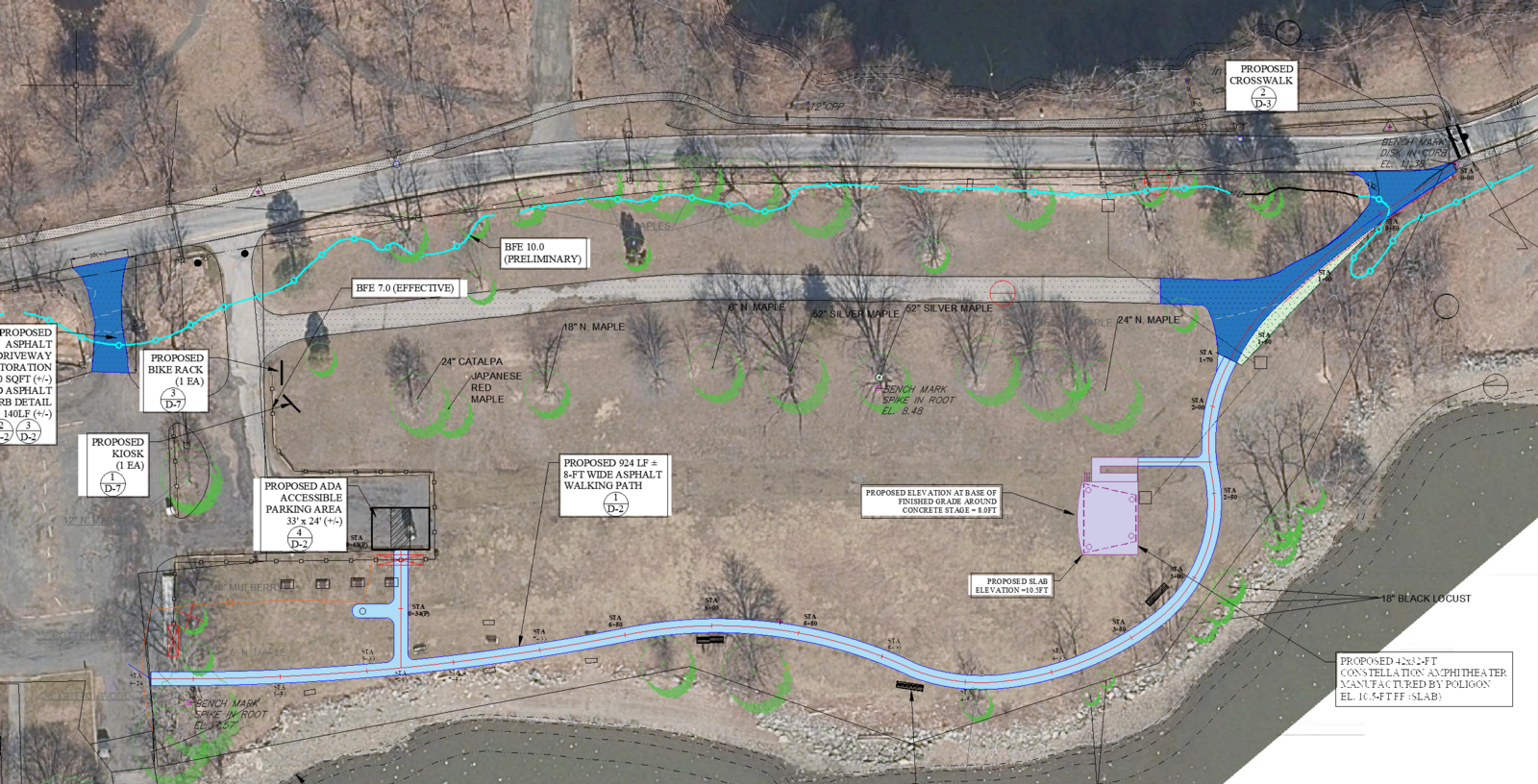 Image of Proposed Work
A 32'x42' open performance stage will be constructed at the eastern end of the park (former Martin Park), near the marina and boat yards. Overlooking the Hudson River, residents and patrons of the park will be able to sit and enjoy events while looking directly down river.
The stage will be poured concrete with a finished floor decorated by a compass rose pointed due north. Stone veneer will be placed along the exposed concrete facing. The covered portion of the stage will be steel framed with a metal standing seem roof and ornamental trim, manufactured by Poligon. Columns will be wrapped in stone veneer as well, providing a complimentary aesthetic. Once the stage has been constructed, approximately 1 acre of open lawn space will be restored to create a seating area for future events.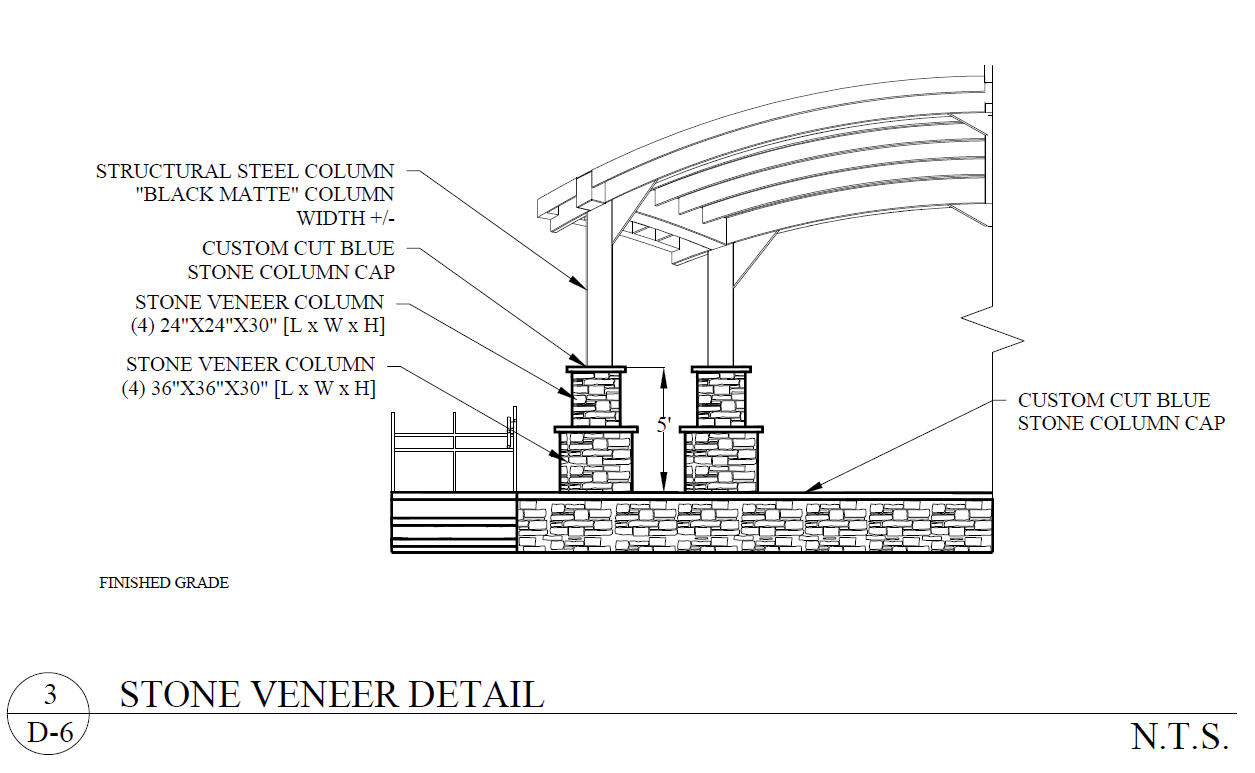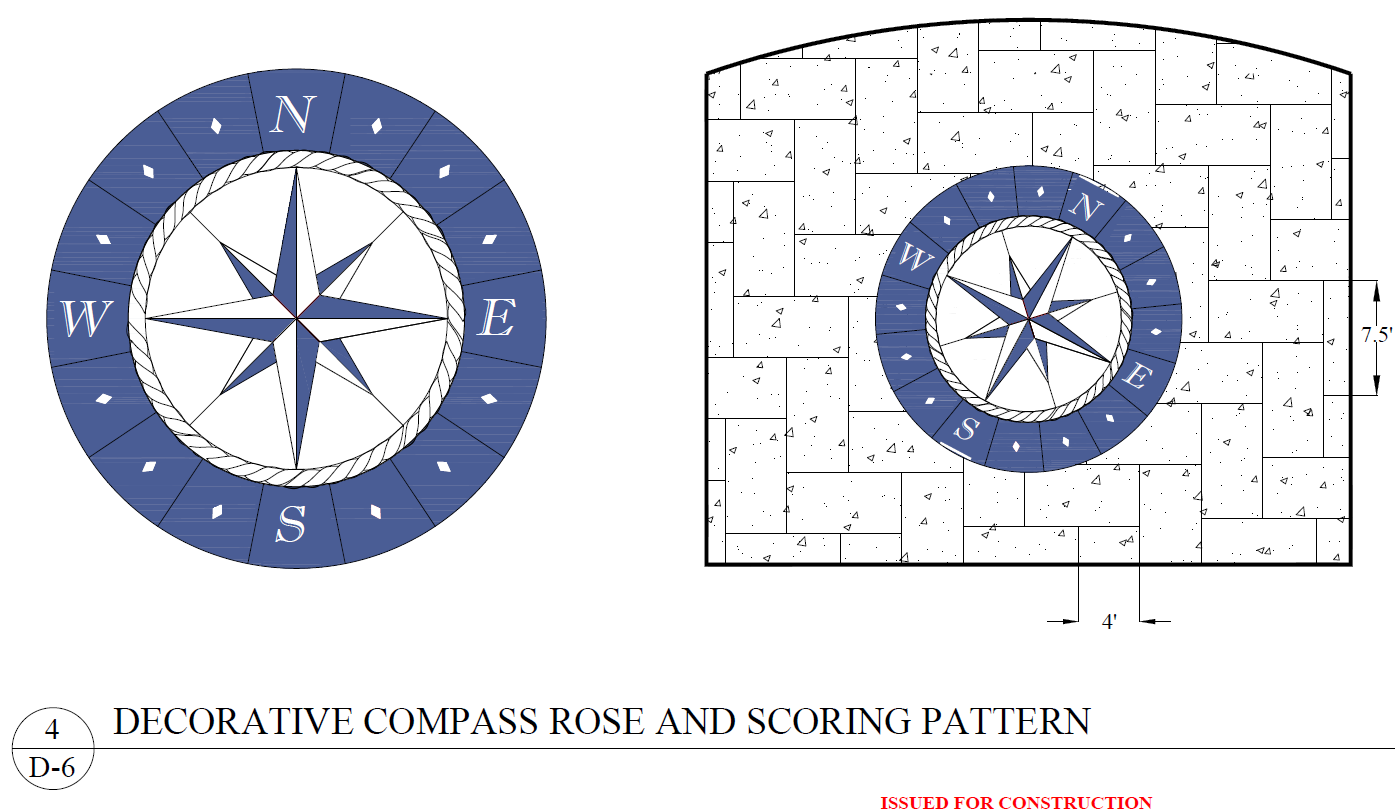 Stone Veneer and Stage Finish
Other work includes the construction of an asphalt walking trail that will link the sidewalk from Riverview to the existing boat launch and parking area. A future project will extend the trail further to the west. Electrical upgrades will also be made to provide power to the performance stage. Finally, incidental improvements to the site furnishing and parking areas will be made.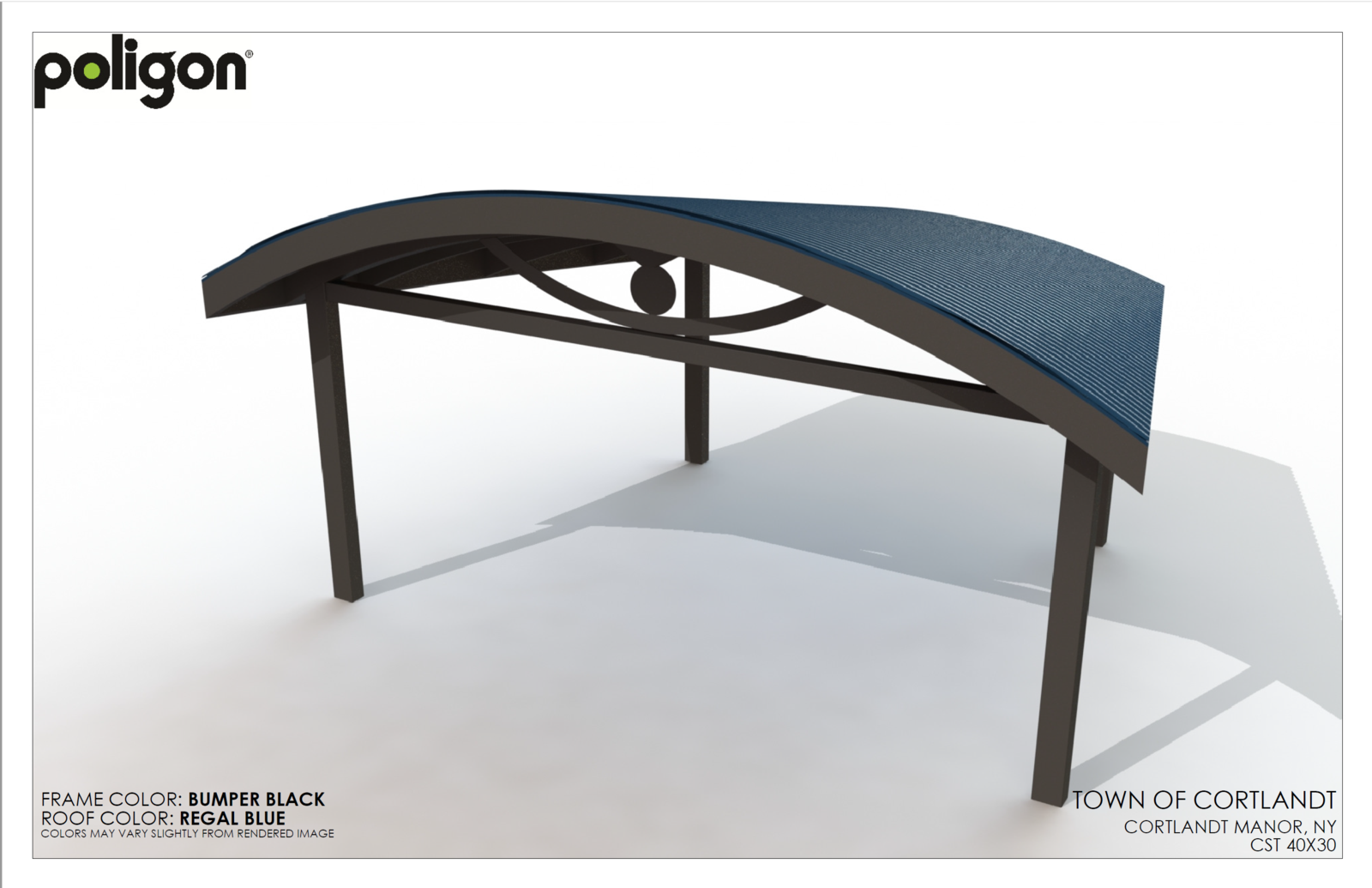 Rendering of Performance Stage
Work is expected to begin on or about Thursday September 6, 2023 and continue through to the end of the year. The Town awarded the construction contract to Jablko Construction, LLC. In August 2023.

During construction there will be limited access to the shoreline along the walking trail and the eastern end of the park. The remaining areas will be left open to the public. There will be no impact to the use of the boat launches. The playground will remain open as well. As work progresses more of the park will be opened.

Comments and questions can be directed to the Department of Technical Services – Engineering Division at 914-734-1060.