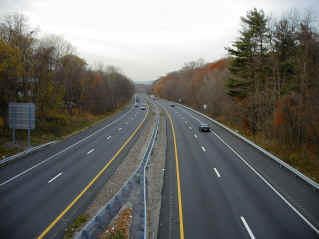 The Town of Cortlandt is located in the northwestern corner of Westchester County, New York and is located approximately 30 miles north of Manhattan. The Town surrounds the City of Peekskill and many of Cortlandt's villages and hamlets are nestled along the banks of the Hudson River. The Town of Cortlandt encompasses 35 square miles, 41 square miles including the incorporated villages of Croton-on-Hudson and Buchanan, and is home to 38,000 residents. Cortlandt comprises 8% of Westchester County's land area and ranks third in population among 14 towns of the county.

Click on the location below for directions to:
Cortlandt Town Center Community Room (CUE)
D.O.T.S. - WATER DIVISION: SEWER PLANT SITE
Highway Division - 8th Street in Verplanck
Muriel H. Morabito Community Center
IMPORTANT TRUCK NOTATION: Many roads in the Town of Cortlandt have truck restrictions. For specific truck route information, please contact the NY State Police at 914-737-7171.