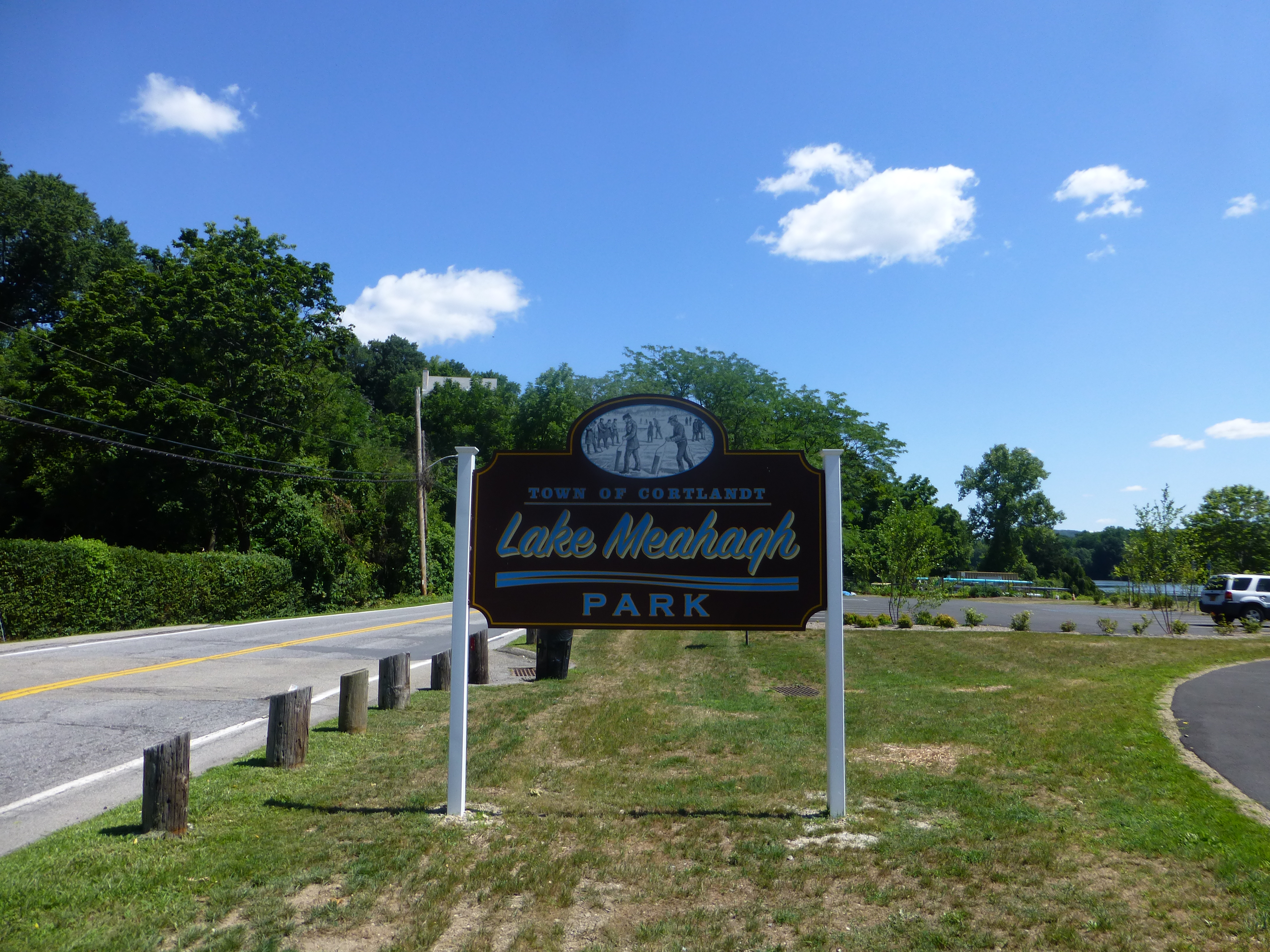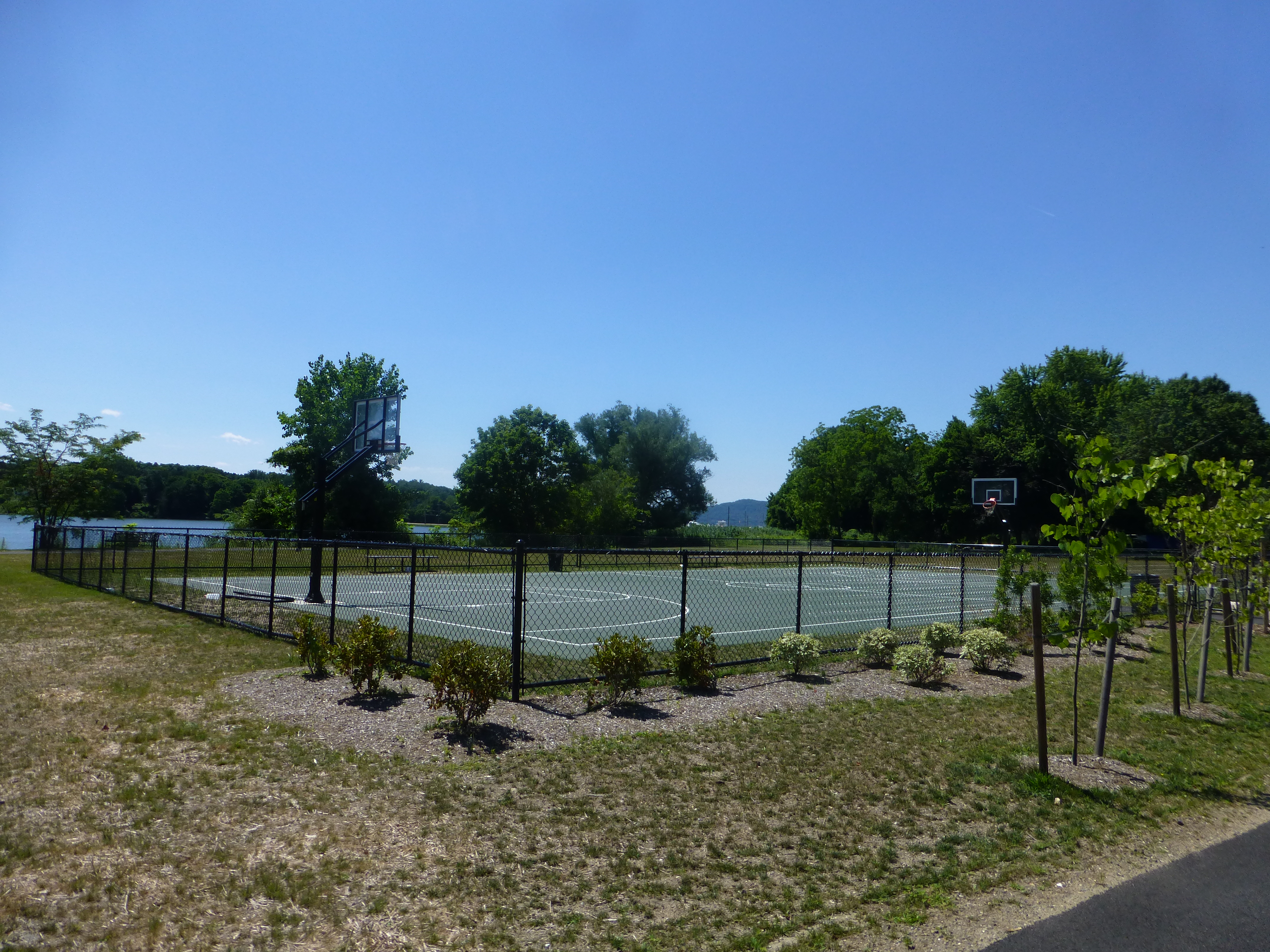 Lake Meahagh Park, located off Westchester Avenue in Verplanck, is a recreational area designated to the enjoyment of by many local residents. Located in the park is also a basketball court, a walking path, Community Garden and home to the CCRA Rowing Club. Covering several acres, the park offers picturesque views of the Hudson River. Lake Meahagh captures a nostalgic charm that anyone can appreciate. For over four decades, Town of Cortlandt residents have enjoyed fishing, picnicking and outdoor ice skating at Lake Meahagh Park. Nature lovers can enjoy the wildlife at the park. During the late winter, bird watching groups come to Lake Meahagh to catch a glimpse of the Bald Eagles.
---
Lake Meahagh Update 6/16/20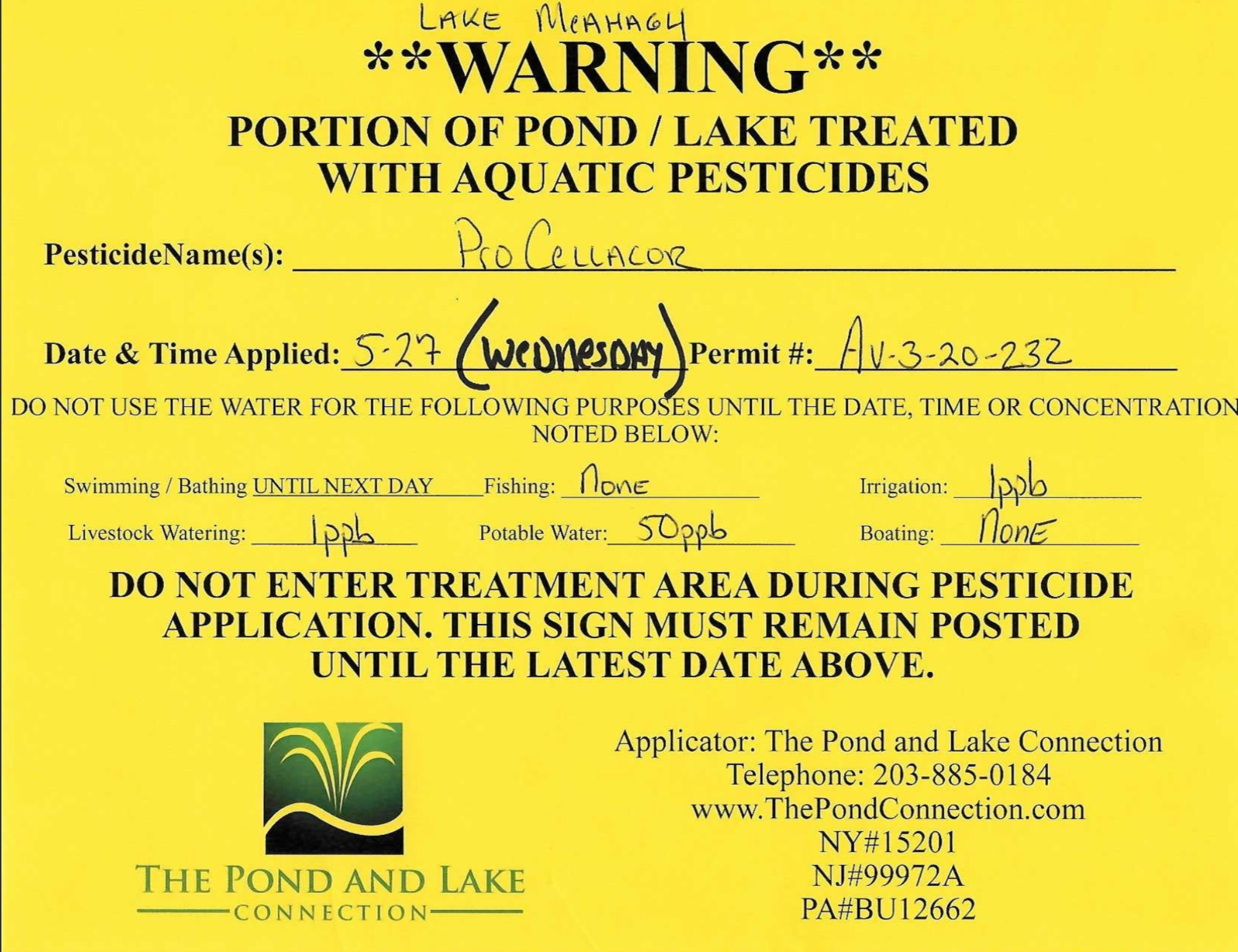 Lake Meahagh Notice of Consent
Dear Lake Meahagh Resident:
To control the excessive growth of various aquatic weeds, at Lake Meahagh, The Pond Connection was contracted by the Town of Cortlandt to conduct an application of the aquatic herbicide/algaecide Procellacor, Nautique and/or Cutrine Ultra. A copy of these labels can be found at http://www.thepondconnection.com
We anticipate the first Procellacor treatment to occur on Tuesday, June 16, 2020 (WEATHER PERMITTING). A notice from The Pond Connection will be mailed to waterfront properties in accordance with NYSDEC Guidelines.
Lake Meahagh and other popular access spots will be posted with signs the day of treatment.
The water use restrictions associated with use of the above pesticides provided by Manufacturer and Contractor are below:
| | |
| --- | --- |
| Swimming and bathing are prohibited for: | Day after treatment |
| Fishing and/or fish consumption is prohibited for: | No Restrictions |
| Livestock watering is prohibited for: | No Restrictions |
| Irrigation or spraying of agricultural crops is prohibited for: | Procellacor (only): 1ppb |
| Use of water for human consumption is prohibited till: | Procellacor: 50ppb (above treatment level) |
| Use of water for domestic purposes is prohibited till: | Procellacor: 50ppb (above treatment level) |
Human consumption and domestic purposes restriction refers to the water body being used as your primary and sole use of water for drinking and culinary purpose. Potable water use is not incidental contact with the water such as swallowing a mouthful of water while swimming.
If you wish further information about the treatment, or wish information on the exact dates of the pesticide application, please contact the following: The Pond and Lake Connection, 1112 Federal Road, Brookfield, CT Name of Contact Person: James Gorman, 845-798-9383 james@thepondandlake.com
If you would like to Contact the Town of Cortlandt please call 914-734-1060 or 914-734-1067 and ask for Michael or Katie. You may also email questions to cbrosnan@townofcortlandt.com .
We thank for your patience and understanding. The goal is to restore Lake Meahagh to its natural beauty.
Michael Preziosi
Director - Department of Technical Services
---
Lake Meahagh Update 7/7/2019
We are aware of the health of Lake Meahagh and are taking steps to plan and implement measures to improve the viability of the lake.
On Sunday July 7, 2019, staff of the New York State Environmental Conservation completed an aquatic plant survey on Lake Meahagh. Observed were eurasion watermilfoil, curly-leaf pondweed, brittle naiad, all non-native, exotic and invasive submersed plants. The DEC does not recommend pulling or raking the eurasion watermilfoil (EWM) as by doing so causes "fragmentation" which leads to the spread of the invasive.
Algae is caused by excessive nutrients. Lake Meahagh has been listed on the DEC's Impaired Waterbody list since 2008 (H-49a-P160), with phosphorus identified as the primary pollutant of concern. The Town sends annual mailings to residents in the watershed to educate and recommend preventative measures which can be taken.
The following steps are being taken.
Preventative maintenance of the aeration devices currently installed in the lakebed. Simultaneously evaluate if additional devices can be installed utilizing existing compressor equipment.

Preventative maintenance to the outlet control structure located at Kings Ferry Road. This will allow staff to continue winter drawdown lowering the lake to 50% of its volume, thereby exposing plants roots, naturally eliminating invasive plants along the shore.

Develop and implement a treatment protocol, which may consist of natural methods, chemical, and biological controls for the remainder of the lake. Contact and work cooperatively with NYSDEC to implement these measures in the spring of 2020.

Continue public outreach and education.
Questions. Contact Engineering at 914-734-1060.